The radioactive transport experts
Radioactive transport is taken very seriously by Circle Express and we have created a bespoke service to comply fully with all UK/EU regulations. During 2017 we handled over 17,000 radioactive movements through our network, supported by our highly experienced and qualified team. The requirements include delivery at any time, day or night, consolidated trunking of radio pharmaceuticals and storage of same.
Our specialised team undergo vigorous and on going training which ensure that Circle Express are always up to date and fully compliant. It is everyone's responsibility to ensure full compliance at all stages of this specialist supply chain activity.
Circle Express: The All Round Logistics Provider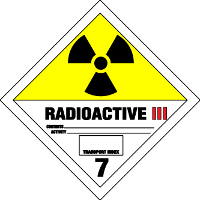 ---
Our Solutions
Select your freight challenge from the options below.