UK Aviation Compliant Carrier
Circle Express specialise in aviation transportation and all our employees are fully trained and compliant to the UK Civil Aviation Authority (CAA) regulations. Around 80% of air cargo is carried on passenger aircraft and being CAA Regulated shows that our customers have a secure supply chain from point of origin to point of uplift. All staff undergo a fully inclusive 5 year CRB and employment history check.
Aviation transportation is a vital part of the supply chain and requires forwarders to partner with approved and regulated firms in the UK to ensure the integrity of safety, security and delivery competence. This is why Circle Express are the transport provider of choice for scanning/X-Ray, Airport Transfer and SameDay/Overnight distribution. We are also highly skilled in aircraft pallet build with this service completed in our Heathrow warehouse where we also operate an ETSF (formerly ERTS) bonded area within our 122,000 sq ft facility.
In addition to our CAA Regulated status, Circle Express are AEO approved giving you more assurance as to the quality of the business and services provided.
Circle Express: The All Round Logistics Provider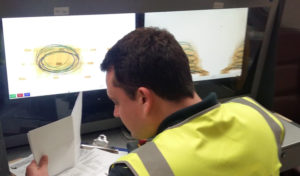 To learn more about our UK Overnight Distribution services, please select one of the options below.