Section 5 Carriers
Circle Express are authorised as Section 5 Carriers by the Secretary of State via the Home Office. A Section 5 Carrier (Firearms Act 1968) includes the handling and transportation of Prohibited/Restricted Firearms and Ammunition throughout the UK.
Furthermore, Circle Express are a preferred supplier to the Gun Trade Association (GTA) for all weapons and ammunition movements as we are trusted and highly experienced Section 5 Carriers. The Gun Trade Association is the UK's officially recognised body representing the sporting, recreational and professional gun trade.
Circle Express: The All Round Logistics Provider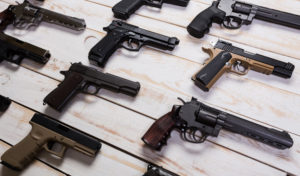 To learn more about our Section 5 Carriers services, please select one of the options below.