Retail Case Study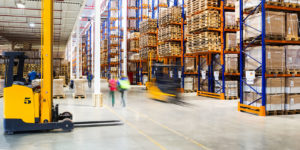 Circle Express have provided bespoke warehouse and delivery solutions to a wide range of retail companies in the UK.
Currently, within our network we provide a total logistical service to a global brand of cosmetics. Their high value stock is centrally located with a true pick and pack operation supporting their daily orders to stores across the UK. In recent times, Circle Express suggested that the most popular/fast moving stock could be placed at all our UK depots in an effort to reduce the delivery time and also the carbon footprint.
Following the three month trial the customer is now delighted to see a faster warehouse to store service for their most popular products meaning that their customers no longer have extended delivery times.
We are now a transport provider to a variety of retail operators including next day delivery of "white goods".