Careers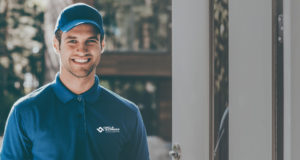 If you are interested in a role within freight distribution and would like to join the Circle Express team, please send your CV to the relevant Circle Express Manager.
Please note that we will continue to recruit owner drivers to work with our teams at all of our locations.
Circle Express: The All Round Logistics Provider.
| Position | Location | Hours | Shift Pattern | Day / Night | Salary | Contact |
| --- | --- | --- | --- | --- | --- | --- |
| Driver CL2 | Heathrow | 0800 / 2000 | 4 ON / 4 OFF | DAYS | Competitive | Joe Berry |
| Driver CL1 | Heathrow | 0500 / 1500 | MON – FRI | DAYS | Competitive | Joe Berry |
| Driver CL1 | Heathrow | 0600 / 1600 | MON – FRI | DAYS | Competitive | Joe Berry |
| Driver CL1 | Heathrow | 0300 / 1300 | TUES – SAT | DAYS | Competitive | Joe Berry |
| Driver CL1 | Heathrow | 1700 / 0300 | MON – FRI | NIGHTS | Competitive | Joe Berry |
| Driver CL1 | Heathrow | 1200 / 2200 | MON – FRI | NIGHTS | Competitive | Joe Berry |
| Driver CL1 | Heathrow | 1600 / 0200 | MON – FRI | NIGHTS | Competitive | Joe Berry |
| Driver CL1 | Heathrow | 1800 / 0400 | MON – FRI | NIGHTS | Competitive | Joe Berry |
| Driver CL1 | Heathrow | 1900 / 0500 | MON – FRI | NIGHTS | Competitive | Joe Berry |
| Driver CL1 | Heathrow | 2100 / 0700 | MON – FRI | NIGHTS | Competitive | Joe Berry |
| Driver CL2 | Heathrow | 0800 / 2000 | MON – FRI | DAYS | Competitive | Joe Berry |
| Driver Van | Heathrow | 0700 / 1700 | MON – FRI | DAYS | Competitive | Joe Berry |
| Driver Van | Heathrow | 0700 / 1700 | MON – FRI | DAYS | Competitive | Joe Berry |